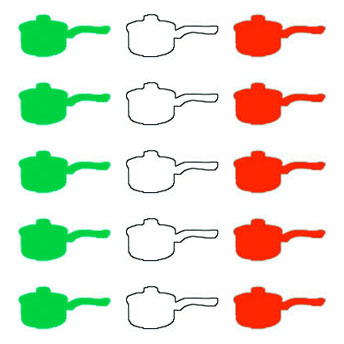 What are you doing this week?
Apparently 9 years ago today (1st July 2004) NASA sent a 3.3 billion dollar space probe into space – well, actually they'd first sent it out 6 years before this – but on this day it started sending pictures of Saturns rings back to earth. Impressive isn't it?
We not planning anything quite so adventurous but – and this IS momentous for us – we are on holiday soon – I can't wait!
So this is a short menu plan as I'm far too excited busy to cook.
We're getting in the Italian mood, and I have given you a recipe to make both pizza bases and focaccia together (- cook once but eat twice).
Are you off on holiday soon? Where are you going?