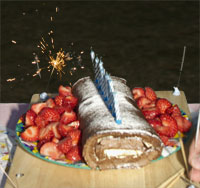 Two weeks holiday was LOVELY!!
I tried to post – I really did! – with all the delicious Italian food there was lots to tell you about – but I had a first generation iPad, a very slow internet connection and the sun and the pool were calling (you understand I'm sure).
So now we're fighting off that coming-back-to-earth-with-a-bump feeling – and in an effort to shake off those post-holiday blues we celebrated my birthday yesterday.
What better way to celebrate but with Mary Berrys Chocolate Roulade? – made (wait for proud-Mum moment) by my son, whilst I lounged around doing nothing.
And, of course, it needed to be eaten with lots of ice-cream.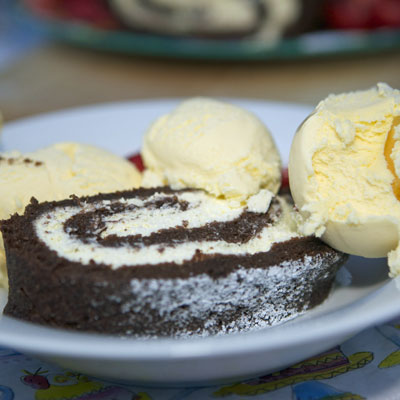 But now it's back to work.
Nothing quite beats that first day back, does it – you're mind is still in the warm sunny heat of the Italian countryside and wishing yourself back there, and people are asking you for updates on things that you're not even sure you've heard about.
But the holiday was a real blessing – something we'd planned and looked forward to for a long time.
There were lots and lots of delicious meals, cooked by other people, and lots of lovely ideas for new recipes to try in the coming weeks. There was also a lot of pasta and pizza so, unusually for us, I'm not including either of those this week!
What are you doing this week?