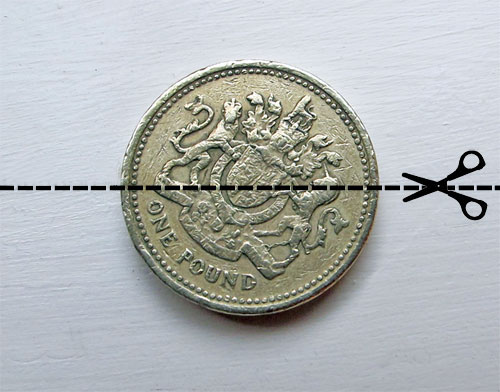 Last year – following the Live Below the Line challenge – I added up the amount we spent on food, and was horrified. At a pound a day we could have kept a family of four going for several months!
Now, several months later, we have cut our food bills significantly.
Interestingly, the family haven't noticed – much. I've noticed, as I do spend a bit more time cooking, and inevitably they do notice overall as we eat less expensive cuts of meat, but many of the individual cheap meals are as tasty as the meals we ate previously.
I've been aiming for low cost meals, trying to plan more efficiently and waste less – after all why be extravagant on food if you don't need to be?
So, I thought it might be worth giving you my 10 top tips on how to eat well for less.
Or look here for the budget recipes we've been trying.

Menu planning

I don't need to tell menu planners this! Always plan what you're going to eat.

Make sure you know what's in your fridge and freezer before you write your plan – and go on-line and find out what's on offer in the meat and fish section at your local supermarket.

Think about how to use the leftovers – e.g. what are you going to do with the half packet of bacon left over from making Creamy Pasta with Roast vegetables on Monday??

Leave yourself one or two gaps so you can use up leftovers or have a last minute change of plan.

Make a list – Buy what you need and no more!
You know this, don't you? – don't succumb to offers unless you really need them or those Buy-One-Get-One-½-Price Satsumas will go bad in your fruit bowl before you can eat them
Think Frozen
It really is true that frozen is cheaper than fresh. Everyone always tells you that and I've 'known' it for years, but I didn't realize quite how much.

For example: (prices from mysupermarket.co.uk for the same supermarket)

Fresh whole chicken thighs: 1.3kg @ £6.50 (£5/kg)
Frozen whole chicken thighs: 2kg @ £4.95 (2.48/kg)

Fresh green beans: 200g @ £1.00 (£5/kg)
Frozen green beans: 1kg @ £1.30 (£1.30/kg)

– are there any other differences? Who knows? They look the same to me …

Portion control
How often do you tip a few handfuls of rice or pasta into a pan to cook for supper thinking 'that should be about right', only to be left with a bowl of leftovers that sits in the fridge 'waiting to be used up' for a few days before (maybe) being thrown away as past it's best??
Weigh out the amount you want before cooking (see Love Food Hate Waste) – it takes a couple of tries to adjust to what your family eat but it cuts down on the leftovers.
Use your freezer
Not only for cheaper frozen products, but to freeze meat etc so you can take advantage of multi-buy offers.
And to freeze meals you've made ahead – freeze them in individual portions if you can and then you only defrost what you need if the kids suddenly decide they need to be somewhere else that evening.
And don't forget to freeze your…
Leftovers
Yup – another one that everyone always tells us about – use your leftovers.

Last week I was paying more attention to what we threw away. Due to changes in plan I chucked out a portion of pasta sauce and another of mushroom soup (sorry!), probably costing about £1.20 altogether. If I'ld taken them in for lunches I would have saved myself another £5.00 in sandwiches I didn't have to buy at work.

Cook from scratch
You knew that would be here didn't you? But plan it and be selective.

You may feel that making your own pastry at 46p for 375g is not worth the extra effort when shop bought pastry sheets cost £1.20.

However, cook your own ham, or make your own bread (use a bread-maker) and you can get much better quality food at a much cheaper price.

Shop on-line
It will make you and the family stick to your list!
mysupermarket.co.uk is a great site for comparing prices – make sure you have clicked the 'sort by price per unit'. It's worth doing even if you're going into the shop to buy your food as supermarket prices can be quite confusing.
Cost up the price of your meal
Not for everyone, and it can be quite time-consuming, but costing up the meals that we eat has probably been the biggest drive behind our cost-cutting efforts. It helps me work out portion sizes and cheaper alternative ingredients. Sadly it's the quick and easy meals that are the most expensive!
Other tips
There are lots of other tips to save money in your cooking – for example:
– Use mature cheddar instead of mild for cooking as need less for the same flavour
– Try grana padano instead of parmesan
– turn stale ends of loaves into garlic bread – slice, slather in garlic butter (1 tablespoon butter mixed with 1-2 cloves of garlic chopped finely – wrap in tin-foil and freeze till you want it

Love Food Hate Waste is a really good website for these sort of tips and more and well worth having a look at.
So what are your favourite tips for saving money?? I'ld love to hear them – please let me know in the comments.