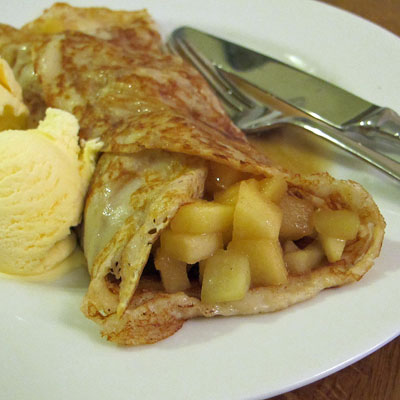 As you can see we haven't been menu planning for a week or two – shocking isn't it? My excuse is that I wasn't well over half-term week (so it was just as well we hadn't planned to go anywhere) – but this week all's getting better and it's back to menu planning.
It is of course the first week of Lent this week – and Shrove Tuesday (Pancake Day) this week when we supposedly indulge in rich, fattening food before the deprivation of Lent. It does of course mean, with Easter only 40 days away that the holidays will soon be upon us!
How do you like your pancakes? I'm all for plain lemon and sugar – the perfect complement to that rich, crisp buttery pancake! Or you can try these apple and cinnamon ones I made last year.
Enjoy your pancakes and have a good week!
Our menu plan for this week: