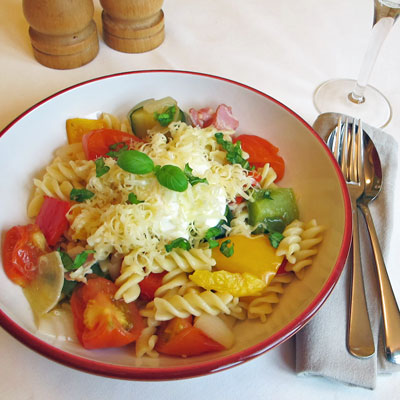 Oh dear this post is so-o-o late!
My week hasn't started well. Having menu planned at the weekend, I then did the on-line shopping only to end it so late that they had locked out all the delivery slots for the next day. Then yesterday, I had to take my Mum to the doctors so didn't have any time to write posts. So here we are at Tuesday, and to be perfectly honest I would have probably missed this week except for the fact that I did say (at the beginning of November) that I would try a whole month of budget menus, and this is week four.
So how's it going? Last week's highlight was the Smoked Mackerel Risotto – smoked mackerel is my new favourite food. And I will post the Chicken and Mushroom Orzotto and Chicken Korma – both great ways to use up cooked chicken.
On to this week – I've given approximate prices here – not because I haven't worked them out exactly, but it is difficult. For example, say that a recipe calls for half a tub of creme fraiche, but you end up not using the other half – do you end up costing it at 38p for the half that you use, or the 77p it cost for the whole tub?