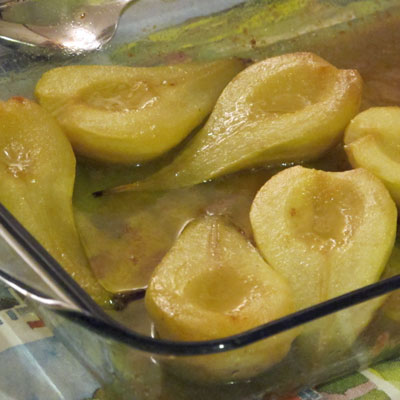 It's January.
Yes I know it has been for a while now (11 and a bit days to be exact) but I always find that January takes a bit of getting used to.
It's great because you have all those lovely new Christmas presents to play with (and I hope you were given everything you wished for). But it's also less-than-great because there's all that cutting back, spending less and of course dieting after the Christmas and New Year celebrations (sigh).
Perhaps it's wrong having them both so close together – maybe we should move New Year to the end of January to spread things out a bit more. But, assuming that there are no immediate plans to change New Year (and I can't alter this years anyway), my point is that sometimes it's difficult to change overnight from celebrations into a new January budgeting, dieting regime.
Preferable to ease us into it gradually. Which is why I'm posting about Pears in Caramel Sauce when many of you may well be well established on your New Year diet.
So – be warned!!
If you're firmly on that diet already and don't want your resolve shaken, then my advice is to stop reading now. I don't want to be the one responsible for you breaking your New Years diet before the end of week two!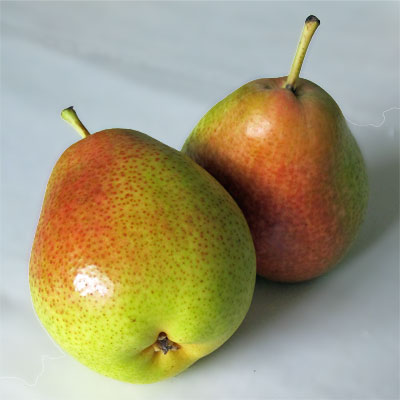 Sure??
OK then.
These Pears in Caramel are delicious, but whilst they probably have less calories than a helping of Christmas pudding it's difficult to describe them as low calorie. Or low fat.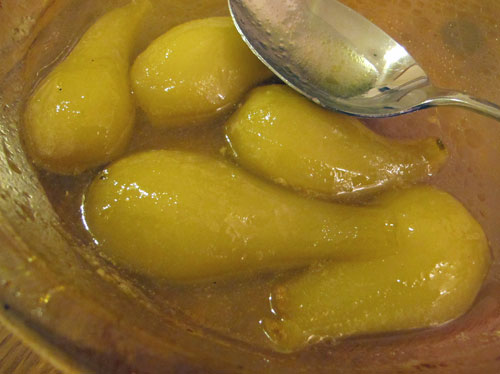 But they are simple and quick to prepare and then need up to an hour in the oven – so if you're worried about the calories you could always go off for a run while they're cooking. Just try to come back midway to baste the pears before going off for the second lap!
I find that if I concentrate on the fact that they must be one of my five a day I can nicely suppress any lingering feelings of guilt. What works for you??
Pears in Caramel
(Serves 4)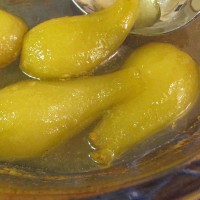 Ingredients
4 hard pears
100g sugar
40g butter
a few drops vanilla extract
2 tbsp water
lemon peel
Directions
Heat the oven to 200ºC
Peel the pears with a peeler, cut in half and scoop out the seeds with a teaspoon or small knife.
Place pears, cut side up, in a roasting dish and sprinkle over the sugar. Cut the butter into cubes and place some in each pear half. Drizzle over the 2 tablespoons of cold water and few drops vanilla extract.
Roast in the oven for about an hour until the pears are cooked. Turn the pears over and baste half way through.
Let them cool a little before serving and serve with lashings of vanilla ice-cream.