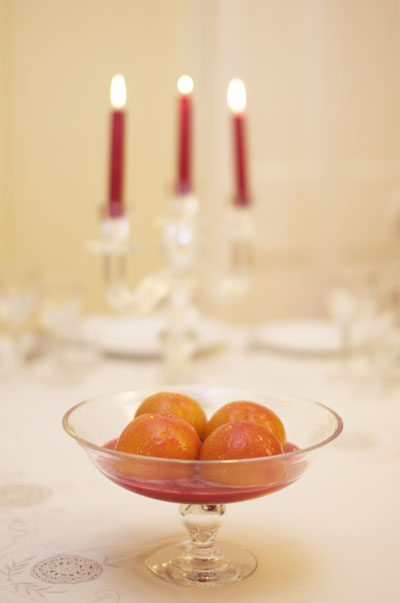 Many cooking magazines, recipe websites and cookbooks nowadays have a slant towards quick meals and 'instant' cooking. It seems that we all want to spend less and less time in the kitchen – and I am (clearly) no different!
I read an article recently in which they argued that we lose a lot by always aiming for quicker and quicker results and that the 'great meals' – the 'feasts' – that you remember for years afterwards are those that spend a lot of time in the making. And they do have a point.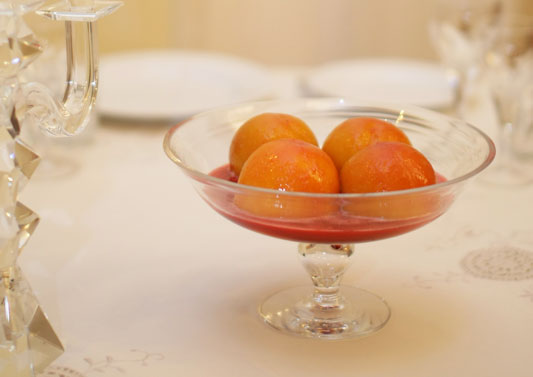 So, having said that, you can imagine that I was pleased and surprised when a friend of mine recently told me that she still remembers a pudding that I made for a dinner party she came to three years ago! She was really struck by how impressive it looked as well as the lovely fresh taste.
Now I've always loved having friends over but don't like having to spend my whole precious Saturday cooking! – so I go for simple recipes. This time I had made a casserole ahead of time, and then had made Pea, Lettuce and Tarragon soup for a starter (made on the day), and for dessert we had Delia Smith's recipe for Peaches in Raspberry puree (published in her How to Cook book), which took me about half an hour to make the evening before.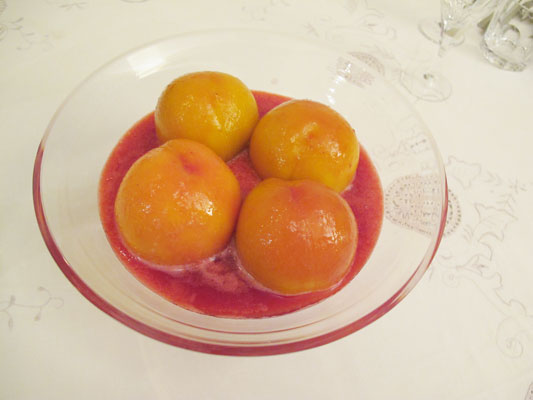 Sadly the recipe is not on the internet so I can't reference it here. One of the good things about this recipe is that the peaches are poached for a few minutes (in a syrup flavoured with a vanilla pod) so it doesn't matter if you can't find really ripe peaches. The rather hard unripe out-of-season peaches available in our supermarkets at this time of year will be just fine.
Similarly, the raspberry puree (similar to this recipe here) which is poured over the peaches, can be made with frozen (defrosted!) raspberries if fresh aren't available.
And – it all tastes better if you make it the night before and chill in the fridge until you want to eat it. The tastes seem to mingle into a delicious raspberry-ish, peach-y whole!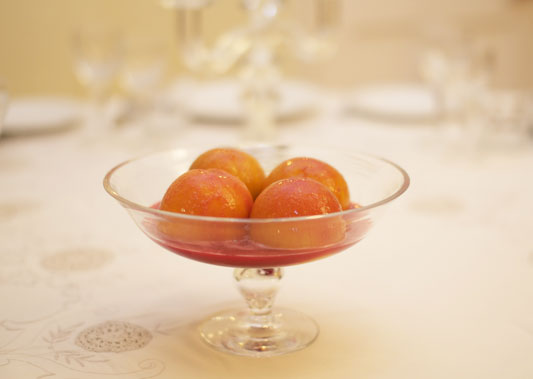 Now, I agree that this doesn't quite fulfil the definition of a 'feast', but I was happy that something so simple had had such an impact!