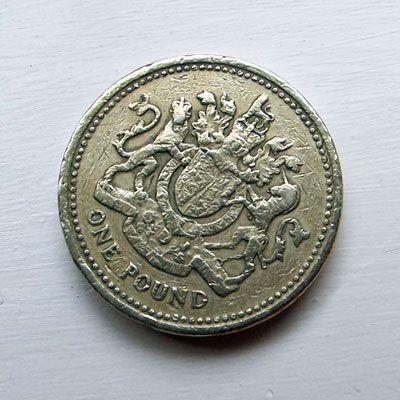 This is a slightly different menu plan this week as I thought I would have a go at the Live Below the Line Challenge. Yes. Really.
A couple of weeks ago you may have seen that I tried to feed the family for £20 – £1 a head for supper. This challenge is a pound for the whole day.
Yes – breakfast – lunch – and supper – for £1.
"Oh dear", I hear you say.
And I can only agree. I have to admit to some serious doubts as to whether I'm actually going to be able to finish it. I have some busy days coming up so I may need to break it depending on how it goes. Also we've been asked round to friends for a meal one day (what shall we do? – no cost to the budget but not quite in the spirit of the challenge!). But I'll have a good try to stick to 15 meals for a total of £5 in 5 days (or so?) – it is after all, to raise money for Tearfund.
It seems a lot of others are also trying this – Ben Affleck and various other celebrities have announced they are participating, to highlight the fact that so many people live below the poverty line. In fact the number is 1.4 billion and to make matters worse, apparently one third of the food crop produced globally every year is either lost or wasted – more than enough to feed them.
There are a lot of recipes, hints and tips about the challenge – if only I had seen them before starting! What I've found difficult is that you have to factor in the cost of whole packets – so can't just count 100g pasta as 4p but need to include the cost of the whole packet (19p). As such it means that choice is really limited – you can't afford to buy the packet of pasta and not eat all of it – so it's going to be pasta on all five days!
So what can you eat for a pound a day?
The short answer I found is not a lot – certainly choice is very limited – but maybe more than I thought initially.
Breakfasts will be boiled eggs and flatbreads.
Lunches will be vegetable soup or baked beans.
Suppers will be some combination of pasta, tomatoes and vegetables, and maybe more eggs
Snacks : as I haven't managed to include a lot of fresh fruit I've added a kilo of bananas.
And no tea and coffee as I can't afford it in the £1!
So in the end my list looked like this:
10 eggs Lidl 89p
Flour 1.5kg Lidl 45p
Tinned peas – Aldi 28p
Passata 500g Aldi 29p
Mixed veg – 1 kg frozen beans, carrots, peas and sweetcorn Aldi 89p
Spaghetti – Aldi Everyday essentials 500g 19p
2 tins Baked Beans – Sainsburys Basics Baked Beans 50p
Salt – 35g 4p
Tinned tomatoes Sainsburys basics 31p
Tinned potatoes – Sainsburys basics 14p
1 onion – 12p
Vegetable stock cubes – 10 for 15p
5 Bananas (@ 68p/kg) – 73p
Total spend = £4.98
Possibly not my best menu – and please don't remind me how unbalanced / unhealthy it will be (they do say only do it if you're fit and healthy).
It's been hard work even getting this far – as you can tell I've visited at least 3 different supermarkets (over a couple of days or so). Fortunately there is a very high concentration of supermarkets around where we live or I'ld have spent more than £5 on petrol going between them all!
I'm going to link this up to Mrs M's menu planning Monday – a good place to visit for other more appealing ideas.
Have a good week!
You may also like: