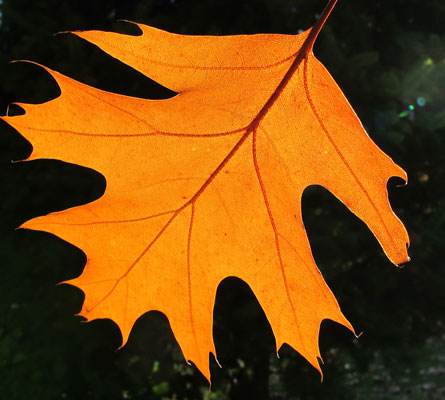 It's been a strange year, hasn't it? I was taking photos like this, of all the autumn colours only a couple of weeks ago, when we should have moved gradually into winter ages ago!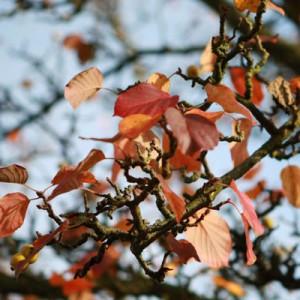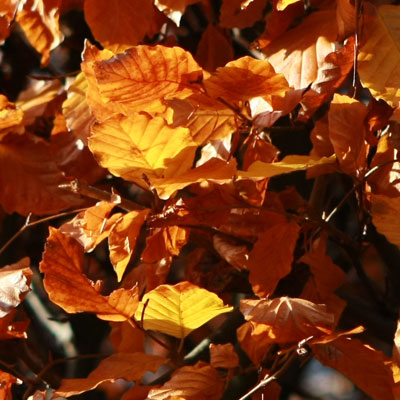 Now – almost overnight – we've got forecasts of SNOW! (Yes – I'm one of those people that thinks that Christmas is not Christmas unless there's snow – even though I doubt they had snow in Bethlehem…..). But I have just checked the 'Santa Snow Checker' (yes, there really is one) and he says that there's only a 10% chance of snow where we live. Here's hoping…
Snow or not, it is definitely COLD and these sorts of icy days make me think of lovely thick warming soup – and this soup will warm you right down to your toes! Serve it with hot crusty bread and it's a meal in its own right. It's a good way to use up leftover cooked chicken – or I guess you could try turkey, although as we're not turkey fans I haven't tried that – let me know how it turns out if you do.
Chicken and Leek Soup
Serves: 4-6
Fridge to table time: 30mins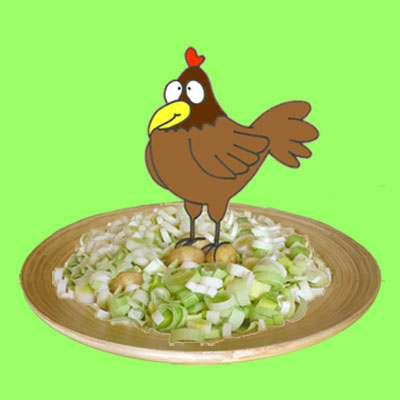 Ingredients
Approximately 300g cooked chicken (or whatever you have left) – diced
1 onion – chopped small
4 leeks (approximately 500g – white parts sliced thinly and washed (or buy ready sliced – much easier!)
2 medium potatoes – chopped small
50g butter
750mls vegetable stock
250mls milk
100g frozen peas
Method
Melt the butter in a large thick-bottomed pan.
Add the onion, leeks and potato to the pan and stir till they are all covered in butter. Turn down the heat, cover the pan and leave vegetables to cook gently for 5-10 mins till soft.
Add the vegetable stock to the leek and potato mixture. Bring to the boil, season and simmer for 10 mins until the vegetables are cooked. Remove from heat.
Puree only half the soup, leaving the rest unpureed so that the soup ends up with lovely satisfying chunks of vegetables in it.
Put soup into a saucepan with the chicken pieces and peas. Bring to boil and simmer for 3-4 mins until the peas are cooked. Season and serve with warm crusty rolls.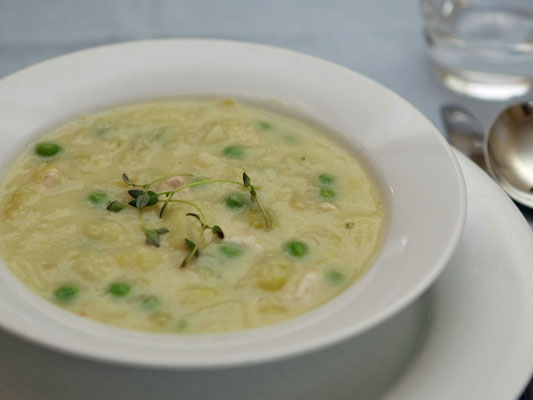 Hope you enjoy it!