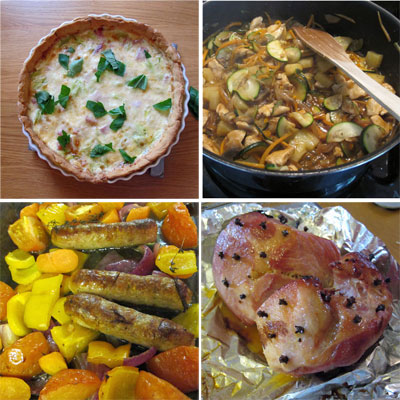 Well, this is my third week of cost-cutting for us – the aim being to produce 5 meals a week for under £5 a time (for four people). Yes, we are only three at home now, but we had family to stay last week which was lovely.
So far, so good. It's not always easy to do as several of the recipes are new to us – but we've had some great new finds and I think it's fair to say that the family haven't noticed much change in quality. And my food bills do seem to be getting smaller as I get better at finding cheaper alternatives (for example I found frozen chicken thighs at between £2-3/kg the other day which seem pretty good value with fresh in the same shop being £4-5/kg – unless, of course, you want supper in a hurry!).
This week's highlights were the Smoked Mackerel Fishcakes – tasty, quick comfort food @ £4.77 for fishcakes, lemon dressing and salad. Second was Ham and Lentil Stew – another warming, comforting recipe which took about 30 minutes to make and together with Homemade bread cost around £3.00. I'll post the recipe shortly.
This week looks like a fairly quiet week on the home front. So I'm going to persevere in my drive to cut our food bills. We had a big roast chicken at the weekend so we're going to be using that up. Please let me know if you've any ideas – all thoughts welcome!