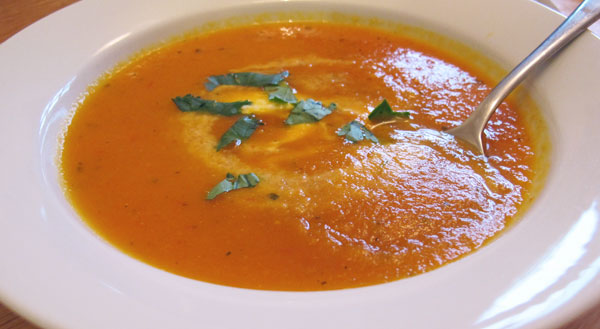 Did your Mum tell you that eating carrots makes you see in the dark? Mine certainly did, and I've even heard myself repeat it to my children but always somewhat hesitantly as I wasn't sure if it was rooted in fact.
The story was apparently spread by the British Government during the war to explain the successes of the RAF pilots in the Battle of Britain. It was an attempt to cover up the real reason for their ability to see the Nazi bombers at night, which was the development of Air Interception Radar.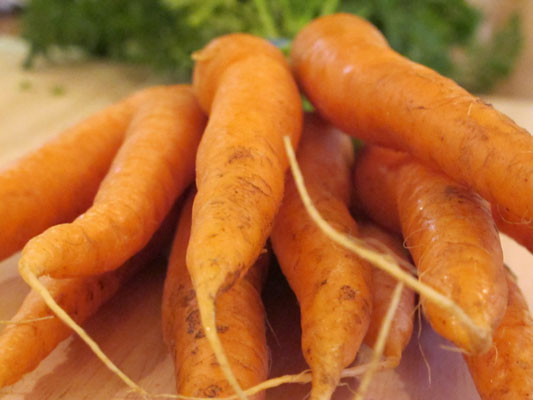 A knock on effect of this was that everyone started eating more carrots – which was useful as carrots were relatively plentiful in Britain during the war. The Ministry of Food was always trying to encourage people to eat more carrots and there are loads of wartime recipes which make fascinating reading – carrot curry, mock apricot tart (using carrots), a drink called 'Carrolade' and even carrot fudge! I think I might have to try this last one – I'll let you know how it goes.
But whatever other properties they have, carrots are lovely healthy food and this carrot soup is really simple to make. Just chop the vegetables and leave roasting for half an hour or so – whilst you go and put your feet up and read the paper (if everyone else will let you)!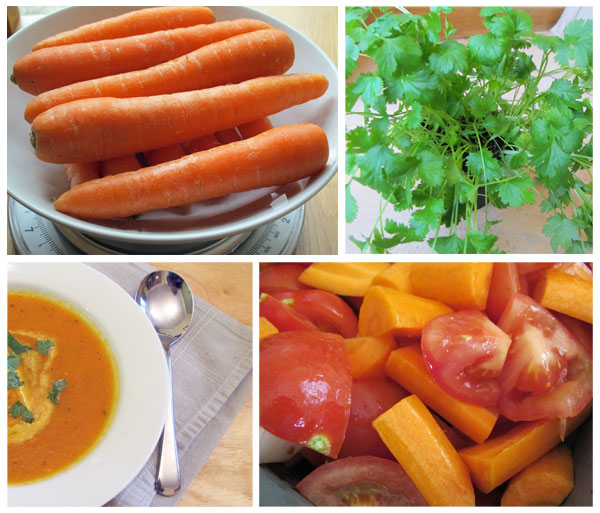 I'm going to link this up to Four Seasons Food, a blog challenge run by Delicieux and Eat Your Veg – the theme this week is Sliding into Autumn which I think this warming soup with late summer flavours fits into nicely.

Hope you enjoy!
If you try this recipe, do let me know how you get on in the comments.
Roast Carrot, Tomato and Coriander Soup
(Serves 6)
800g carrots
300g ripe tomatoes
1 onion
750 mls vegetable stock
a few sprigs of fresh coriander
a small tub of creme fraiche
Method
Chop the onion coarsely. Peel and chop carrots into 2-3 cm chunks. Place in a roasting dish with 1-2 tablespoon of vegetable oil and mix.
Roast in the oven at 195°C for 20 minutes.
Wash the tomatoes and chop into quarters. Add to the carrots and mix everything around. Roast in the oven for another 20 minutes or so till cooked.
Remove the vegetables from the oven and check the carrots are cooked. If they are, pour the vegetable stock into the dish. Stir to loosen all the roasted veg from the bottom of the dish.
Puree the vegetable mixture together with the leaves from a few stalks of coriander, until they are consistency you like. We like to eat this soup quite chunky, and I puree in the food processor so the skins don't seem to be a problem. If you like a smooth soup you could puree finely and then pass it through a sieve to get rid of the skins and seeds.
Season, reheat and serve garnished with a spoonful of creme fraiche (optional) and more fresh coriander.