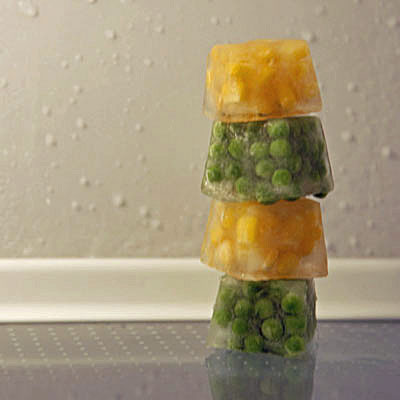 What do you keep in your freezer?
I've been rummaging through ours over the weekend as we're off on holiday soon and need to finish things up. I have left this far too long! – there are lots of single portions of things, the other halves of various BOGOFs I've gone for in the last few months and one or two things that are now unlabelled (I knew I should have bought 'proper' freezer labels).
But all that searching through the freezer got me to thinking – what are the top 10 essential things that every busy cook should have in their freezer?
What do you think?
Top of my list would be frozen chopped herbs and spices – especially garlic and ginger (from Waitrose) – they save a whole lot of work and mess. What's your favourite freezer food?
As a result of all this, the weeks meal plan is a bit of a mongrel meal plan this week – with several old family favourites in it.
Hope you have a good week!

What's your favourite freezer food?
You may also like: