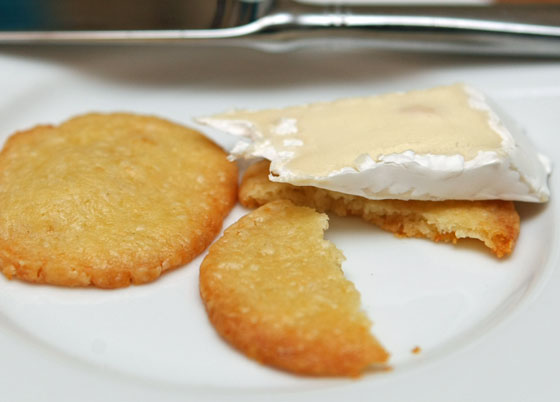 As you've probably realised I'm into all things freezeable and frozen at the moment.
This is one such recipe. It's very easy – and quick – and tasty – and you can freeze the crackers and cook from frozen. Delicious warm cheese-y crackers in about 10 minutes from the freezer! What's not to like?
To top it all – it cost 91p to make about ~35 of them (2½p each).
Why not give them a go? – do let me know how you get on if you do.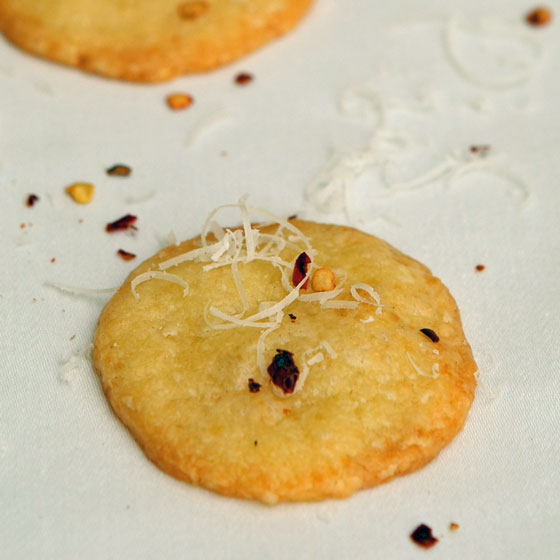 Start by putting these ingredients into your food processor:
75g plain flour
100g grated mature cheddar – you want a nice strong cheese for the flavour
50g very soft (salted) butter – I give it 30s in a bowl in the microwave
Process until it forms itself into a ball.
If you haven't got a food processor, then you can do this by hand but make sure that the butter is melted. You may need to add a tablespoon of milk to help mix the ingredients together.
Tip the dough out onto a board and form into a sausage shape. Make sure you squidge it together quite firmly so there aren't any holes left in the middle – wrap.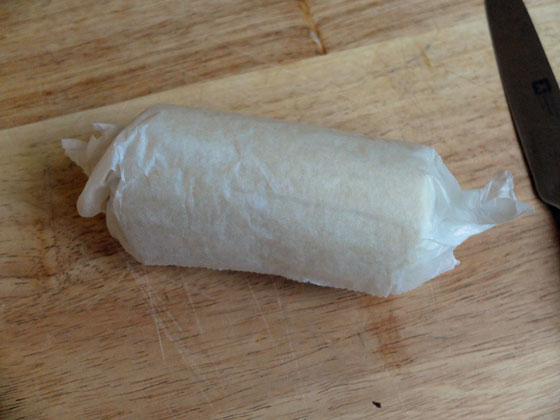 Chill in the fridge for about 30 minutes.
When firm – slice into rounds. I made them as thin as possible, but you can make them thicker if you prefer.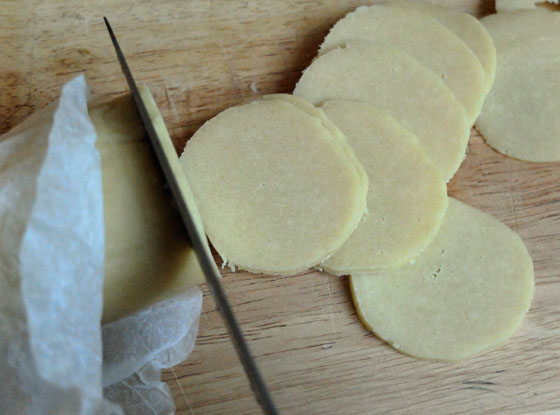 Lay them on a piece of baking paper on a tray – they don't spread out much when they cook if they're thin cut so you don't need to leave much room between them. You can scatter them with chill flakes, or more cheese at this point.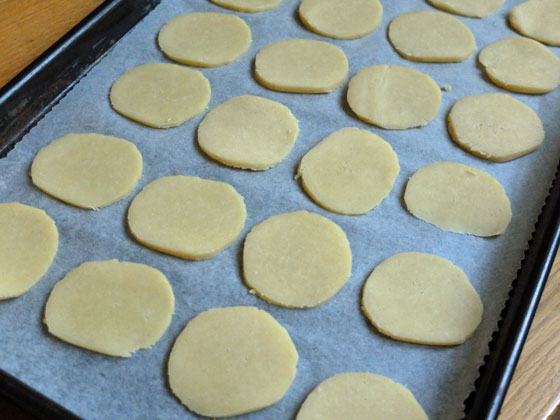 Now is the time to freeze them if you want – freeze spread out in a layer and when frozen (about a couple of hours) slide them into a freezer bag.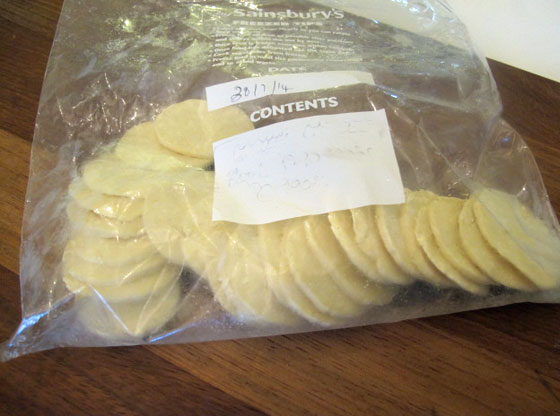 OR – cook them straight away at 190°C for 5-10 minutes until they are just starting to brown around the edge. Cool on a wire rack.
You can cook them straight out of the freezer. Lay them on a baking tray as above, cook at 190°C – just add another 5 minutes or so to the cooking time.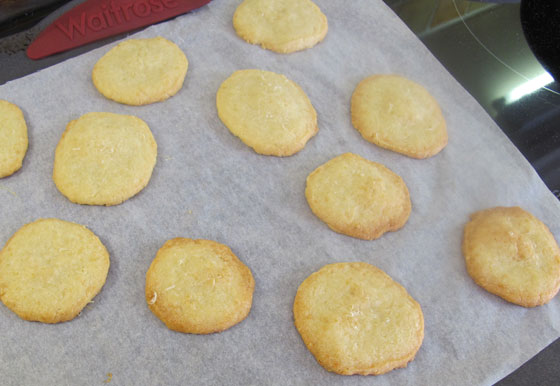 And enjoy!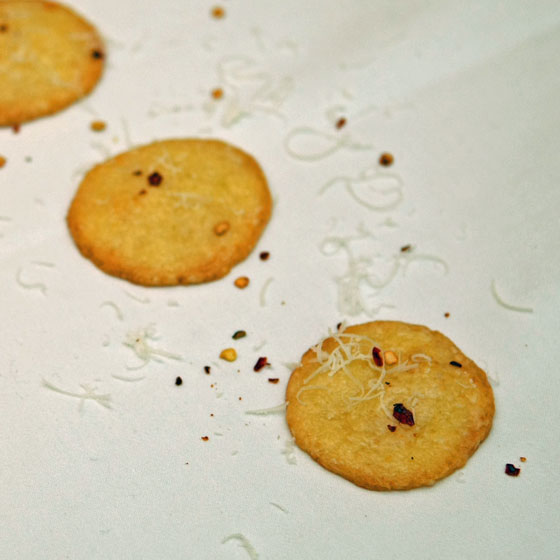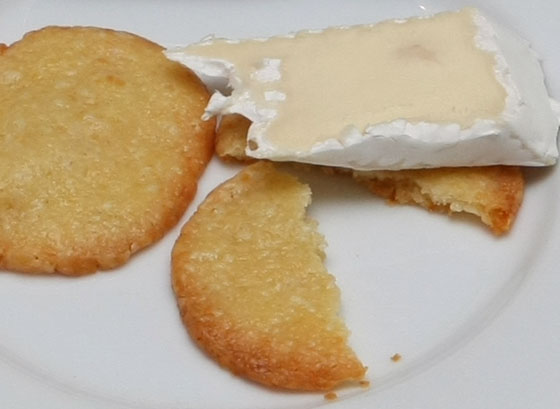 Easy Cheese Crackers
(Makes ~30)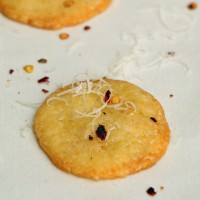 Ingredients
75g plain flour
100g grated cheddar (grated as finely as you can if you're making these by hand and not in a food processor)
50g butter, softened (melted if mixing by hand)
1 tablespoon of milk, if needed
Directions:
Put all the ingredients together in a food processor and mix until the mixture forms a ball
Tip the dough out onto a board and roll into a sausage shape – don't forget to flatten the ends. Wrap in baking paper or clingfilm and chill for about 30 minutes until firm.
Using a very sharp knife, slice into thin rounds. Place on a piece of baking parchment on a baking tray and cook at 190°C for 5-10 minutes until just browning round the edges.
If freezing, freeze the cut raw biscuits in a single layer before wrapping in a freezer bag. Cook straight from frozen at 190°C but add about 5 minutes to the cooking time