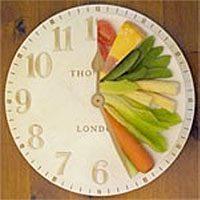 Do you know the actual price of the meals you put on the table?
I used to think that I had a rough idea, but since I've started costing up meals in detail, I've been amazed at just how much I can unwittingly spend on a single meal. That probably makes me sound very naive – but have a try if you haven't before.
Take a meal that you cook frequently and cost it out – using the products that you usually buy and including all those spoonfuls of flour and knobs of butter. You may be very surprised at the answer. I know I was.
(Or, of course you, may be someone who does this regularly and are now looking at me pityingly wondering why I've never done this before?!)
Or – even worse – do you (like me) ever buy supper in a hurry dashing home (late) after work? The last time I did that I managed to spend over £14 on a meal which if I'd shopped a bit more carefully would have cost less than £10 (in the same shop). What an advert for meal planning and being organized! I'll have to try harder…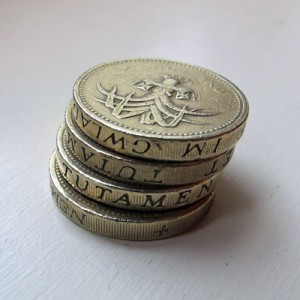 So I'm hoping to continue with budget meal plans. A few weeks ago I came up with a £20 menu plan and the family didn't seem to notice much difference. I did though, as things took a bit longer than usual – you can't afford convenience foods on a £20 budget!
This time I've tried to come up with five QUICK budget meals. I've managed to include more meat too – chicken thigh fillets are on offer at Sainsburys! I've also tried to look at using up things so I don't spend my weekend making vegetable soup with the leftovers.
This weeks menu plan cost £21 for five meals that can be prepared in about 30 minutes. If you want to see all the prices, recipes and the shopping list have a look at this page.