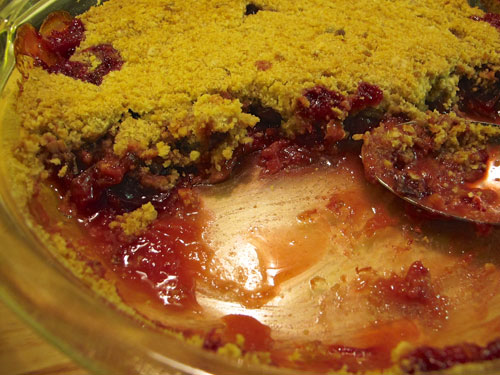 How was your week? Did you achieve all you set out to?
Last week, as you may well know, my ambition was to empty the freezer.
A small ambition I know, but I'm sure we should all have small ones alongside the 'reach-for-the-moon' kind to encourage us along the way! OK, this was a very small ambition – maybe more of an idea.
In some ways it was a riotous success. The Oaty Plum and Cinnamon Crumble was so lovely that I'll post the recipe later this week (Thursday). It's now well into crumble season and you really shouldn't miss this one!
The prawn stir-fry recipe is a definite keeper too. I only had 250g prawns but I added in some red pepper and onion and it was easily enough for 4.
We also made some lovely cinnamon rolls at the weekend, which had nothing to do with using up the freezer contents, but were very, very more-ish – particularly with the gorgeously sticky finger-licking icing-sugar glaze on top.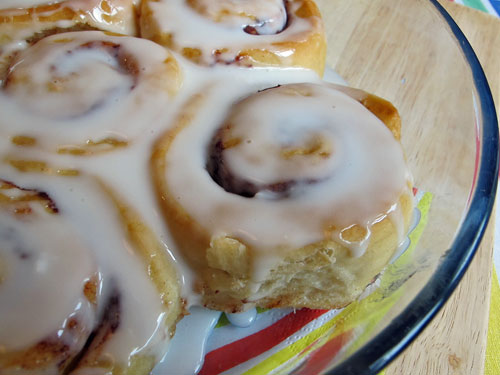 Otherwise, the Fish Pie (my version – not Jamies) was:… OK. I should have stuck to the original. The Sweet Chilli Ham didn't happen due to a last minute change of plan so is back on the menu again for this week, and the meatloaf was unexciting.
The end result? I still have 2 large packets of frozen raspberries, some ham and some individual portions of mushroom soup to go before the freezer is empty.
So, one ambition not achieved.
Oh well, I'll just have to find something else to do with my day off…
So this week there will be mushroom soup every day for lunch. And we must be heading for a post entitled 'Five ways with Frozen Raspberries'.
You may also like: