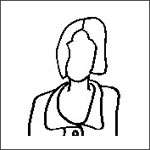 I enjoy cooking – for fun.
There just isn't always enough time with two ever-hungry boys, one husband, 21 goldfish, a busy job and a work:life balance that is definitely NOT right. My ambition is to be able to produce delicious and nutritious meals (always – of course!) in minutes. But we like to eat good, homemade food, which can take time.

So this is my cookbook / foody blog sharing with you quick recipes, time-saving ideas and my thoughts / musings on how to spend less time in the kitchen or supermarket than I have to.

But cooking is fun and food can be delicious, and there definitely are some recipes that are worth spending more time in the kitchen for, so some longer recipes do creep in!

Please let me know what you think. Or if you have any favourite quick recipes please share them. I certainly haven't found all the answers, so if you have any hints on time saving please let me know!
I am a home cook – not a nutritionist or professional chef – and the only qualifications I have for this are 17 years of being a working / cooking Mum. All opinions expressed here are personal, and I blog my experience which is not intended to provide expert advice.

Copyright
All the contents of this website including photos and pictures are copyright of workingmumscookbook.com. If you want to reproduce anything, please just ask.
Cookies
Workingmumscookbook uses traffic log cookies to identify which pages are being used most frequently, and this information is used in statistical analysis. This blog also uses cookies to help improve your experience of the website.
Most web browsers automatically accept 'cookies' but you can modify your browser setting to decline cookies at any time, if you prefer. For more information please visit allaboutcookies.org.